Dire Straits: Dire Straits (1978)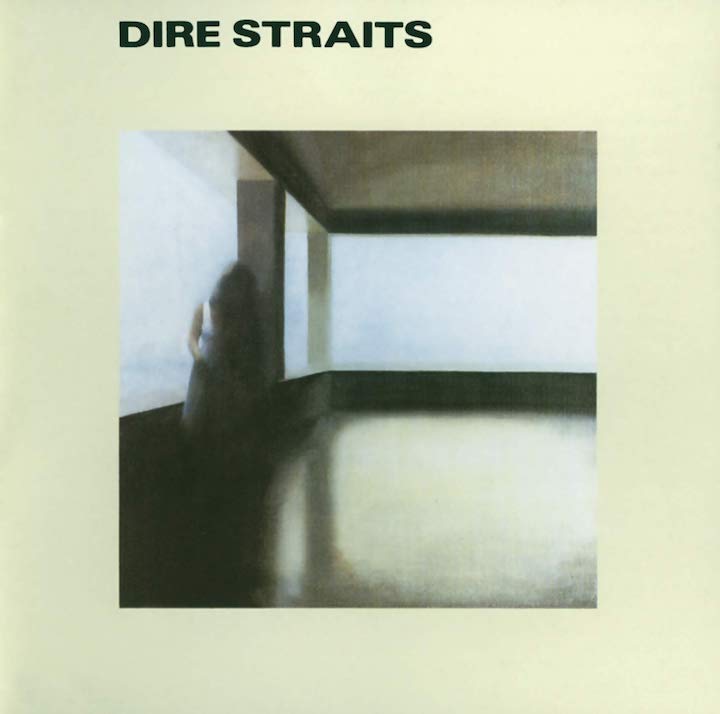 "Antiquity, as such, doesn't terribly interest me. I'm not terribly interested in playing you a bluegrass tune that's perfectly reconstructed or presented. If you want that, then there are plenty of people you can go to. Maybe I would try to get into the spirit of the thing, but I would make something else. I'm not a dyed-in-the-wool traditionalist in that sense at all. The purist orthodoxy never really interested me anyway." (Mark Knopfler)
Where: Basing St. Studios, London.
When: Octobre 1978.
Who: Mark Knopfler (guitar, vocals), David Knopfler (rythm guitar, vocals), John Illsley (bass, vocals), Pick Withers (drums).
What: 1. Down On The Waterline 2. Water Of Love 3. Setting Me Up 4. Six Blade Knife 5. Southbound Again 6. Sultans Of Swing 7. In The Gallery 8. Wild West End 9. Lions
How: Produced by Muff Winwood.
Up: l'entrée retardée du riff (0"54), les deux soli chatoyants aux tonalités country (1"57 et 2"35) de Knopfler, la finesse du jeu de Pick Withers ["Down To The Waterline"]... le dobro divin ["Water of Love"]... les riffs hoquetants et les interventions moirées de Knopfler ["Setting Me Up"] et ["Southbound Again"]... la classe insurpassée, les micro-soli stellaires de Knopfler (03"27, 4"58 et l'accélération à 5"17), les lyrics en forme de manifeste ("It ain't what they call rock n' roll...") et les subtilités de Withers (0"12, 4"24) ["Sultans Of Swing"]... le dobro planant et les ambitions dylanesques de Knopfler ["Wild West End"]...
Down: la discrétion de Illsley, grand absent...