Johnny Winter: Second Winter (1969)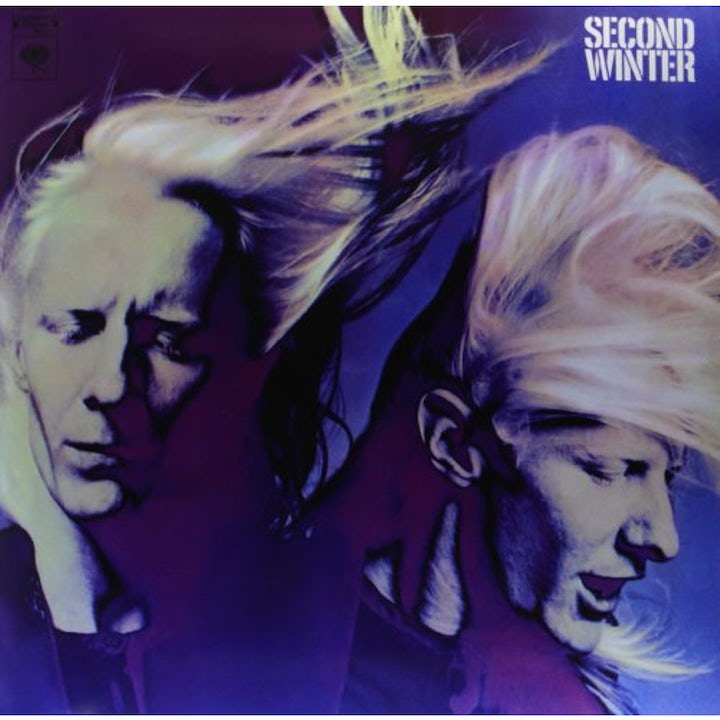 "I started playing ukulele first for 2 years from age 9 to 11 and got my first guitar and got inspired by blues I heard on the radio that turned me on and I started learning myself." (Johnny Winter)
Where: CBS Studios, Nashville.
When: Octobre 1969
Who:Johnny Winter (vocals, electric and slide guitar), Tommy Shannon (bass), Dennis Collins (bass), John Turner (drums), Edgar Winter (saxophone, keyboards, vocals)
What: 1. Memory Pain 2. I'm Not Sure 3. The Good Love 4. Slippin' and Slidin' 5. Miss Ann 6. Johnny B. Goode 7. Highway 61 Revisited 8. I Love Everybody 9. Hustled Down in Texas 10. I Hate Everybody 11. Fast Life Rider
How: Produced by Johnny Winter
Up: l'époustouflante slide vésuvienne ["Memory Pain"]... l'excursion lysergique de la mandoline électrique (avec micro de basse !), le solo de claviers (2"59) ["I'm Not Sure"]... la wah-wah logorrhéique ["The Good Love"]... le bottleneck affolé et le crime de lèse-Dylan ["Highway 61 Revisited"]... la précision, la chaleur et la célérité stupéfiante de tous les soli de Winter, du début à la fin, somme toute... l'orgie sonore finale de la jam hendrixienne et Winter qui fait la nique, le temps d'un morceau, aux hardos ["Fast Life Rider"]... la quatrième face du double vinyl originel restée vierge par manque de titres supplémentaires potables ("We couldn't honestly give you more, and we didn't want to give you less so here is exactly what we did in Nashville - no more and no less")...
Down: la reprise de "Johnny B. Goode", magistrale mais tant d'autres titres de Berry étaient à reprendre...