Yes: Close To The Edge (1972)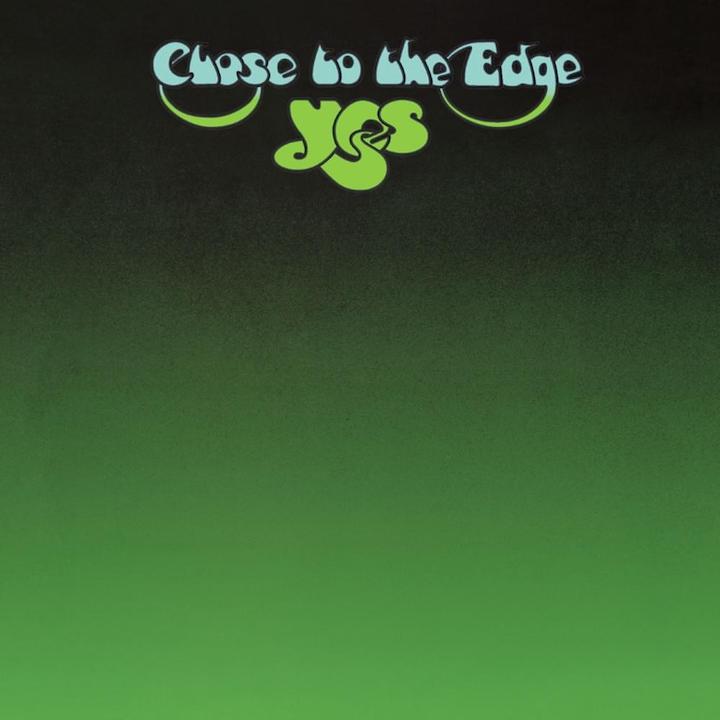 "We are rock musicians who borrow ideas from the classics--we sometimes emulate the structural form, just as [other] rock groups emulate jazz, soul, and rhythm and blues in their music . . . We try to create music that is around us today in an orches­tral way." (Jon Anderson)
Where: Atlantic Studios.
When: 13 septembre 1972
Who: Jon Anderson (vocals), Bill Bruford (percussion), Steve Howe (guitars, vocals), Chris Squire (bass, vocals), Rick Wakeman (keyboards)
What: 1. Close To The Edge (The Solid Time Of Change; Total Mass Retain; I Get Up I Get Down) 2. And You And I (Cord Of Life; Eclipse; The Preacher The Teacher; Apocalypse) 3. Siberian Khatru
How: Produced by Yes & Eddie Offord
Up: le riff tortueux de la Rickenbacker de Squire (1"21), la ligne de basse funky du même (03"54), ses riffs lourds (06"04) ou speedés (14"13), le jeu complexe et décalé de Bruford, le refrain céleste (04"36), l'autorité sereine de Howe, le solo virtuose de Wakeman écrit à l'origine pour une guitare (14"53), le chant éthéré d'Anderson et les harmonies vocales séraphiques avec Squire ["Close To The Edge"]... les arpèges aériens de Howe ["And You and I"]... le riff d'intro de Howe, les accords et arpèges de Squire (5"30 et 5"50) et les flamboyances de Bruford ["Siberian Khatru"]...
Down: le mysticisme de pacotille d'Anderson... le stream of consciousness complaisant des lyrics... l'entrée grandiloquente de Rick Wakeman (12"12) sur "Close To The Edge"... la pochette mythique mais laide de Roger Dean...